Software and Systems

Open Source engineering
Embedded Systems engineering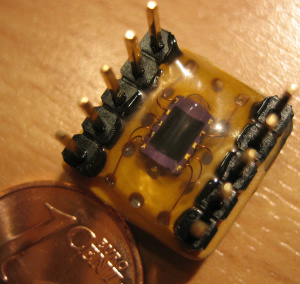 This is a collection of various professionally developed Open Source projects, such as
a Step 7 compatible AWL/STL Soft-PLC,
a Profibus DP software stack,
a Razer device configurator for Linux,
a soldering station firmware
and many other exciting projects.
Please browse the navigation bar on top.
Your contributions are welcome. Please feel free to contact me for questions, suggestions or general feedback.
Not all projects have a dedicated page on this site.
All projects, including the small ones, are available in the Git repositories.
Q: Are you from Switzerland?
A: No, I'm German and I live in Germany.
Q: Uhm, and why a .ch domain then?
A: Because it's my name.
If you want to contribute to any project, please read our contribution guidelines first. That will help you save a lot of time and keep wasted effort minimal.
The CMS used for this site is a custom WSGI/Python3 based solution with a filesystem based database. It focuses on easy maintainability of the database with standard text editors.
The development source code of cms can be downloaded using the Git version control system as follows:

git clone https://git.bues.ch/git/cms.git
To browse the Git repository online, go to the repository web interface.
Or download the compressed snapshot.
A mirror of the repository is available on GitHub, GitLab, Bitbucket and on NotABug.org.
If you want to contribute to cms, please read the contribution guidelines first.
Updated: Monday 27 November 2023 18:04 (UTC)