Awlsim - Quick start tutorial
Start the GUI by invoking awlsim-gui on Linux, awlsim-win.cmd on Windows or awlsim.cmd on Windows (Awlsim standalone package). The following screen will appear: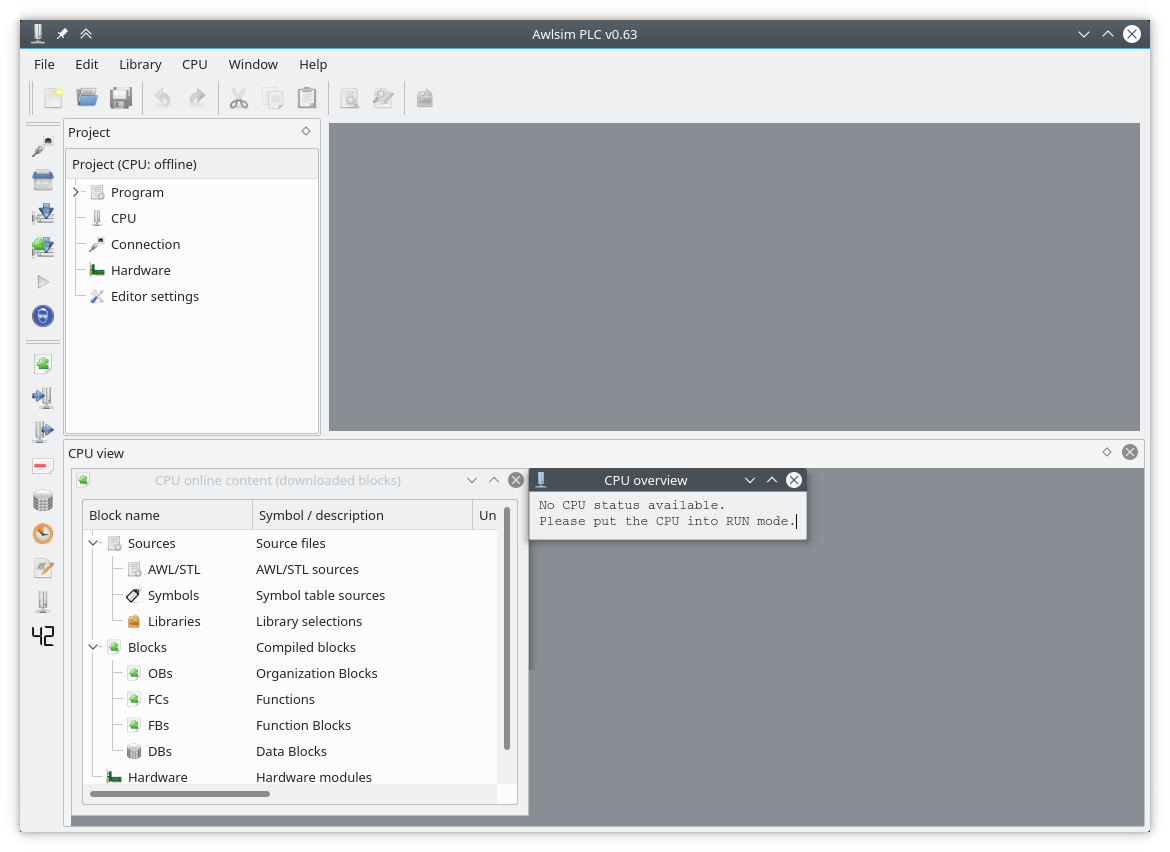 Enter the AWL/STL program in the editor area: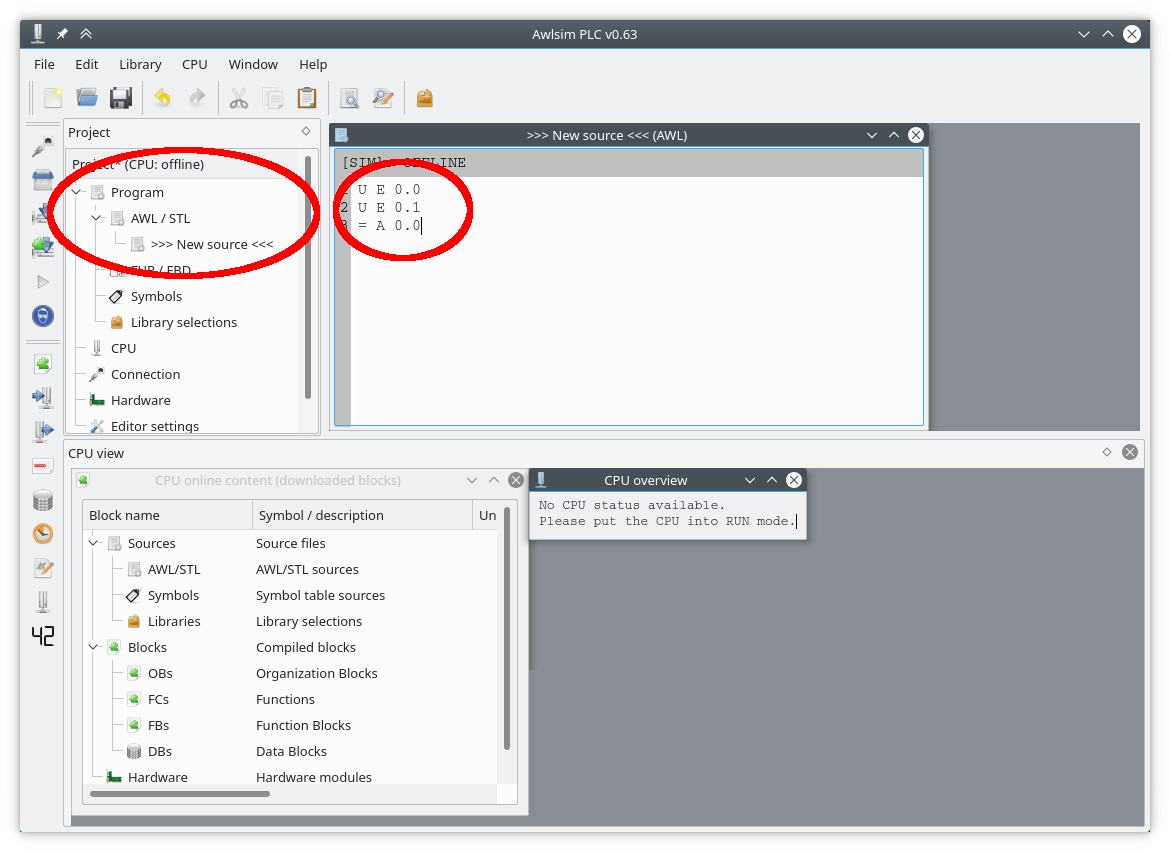 Press the download all sources button. If you did not do this before, the connect dialog will appear. Just select a simulator core and click Accept.
You will need to download the sources again, if you edit the sources later. But the connect dialog will not appear again.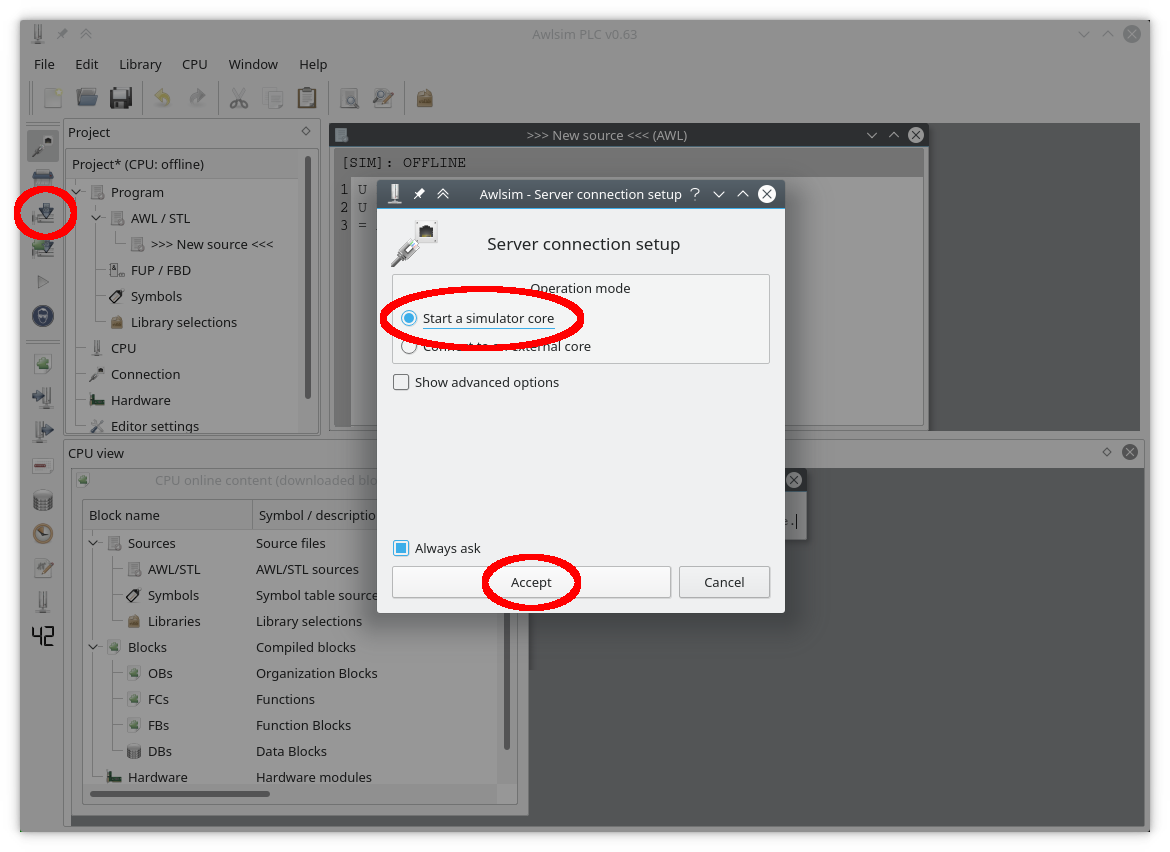 Press the RUN button to start the simulated CPU: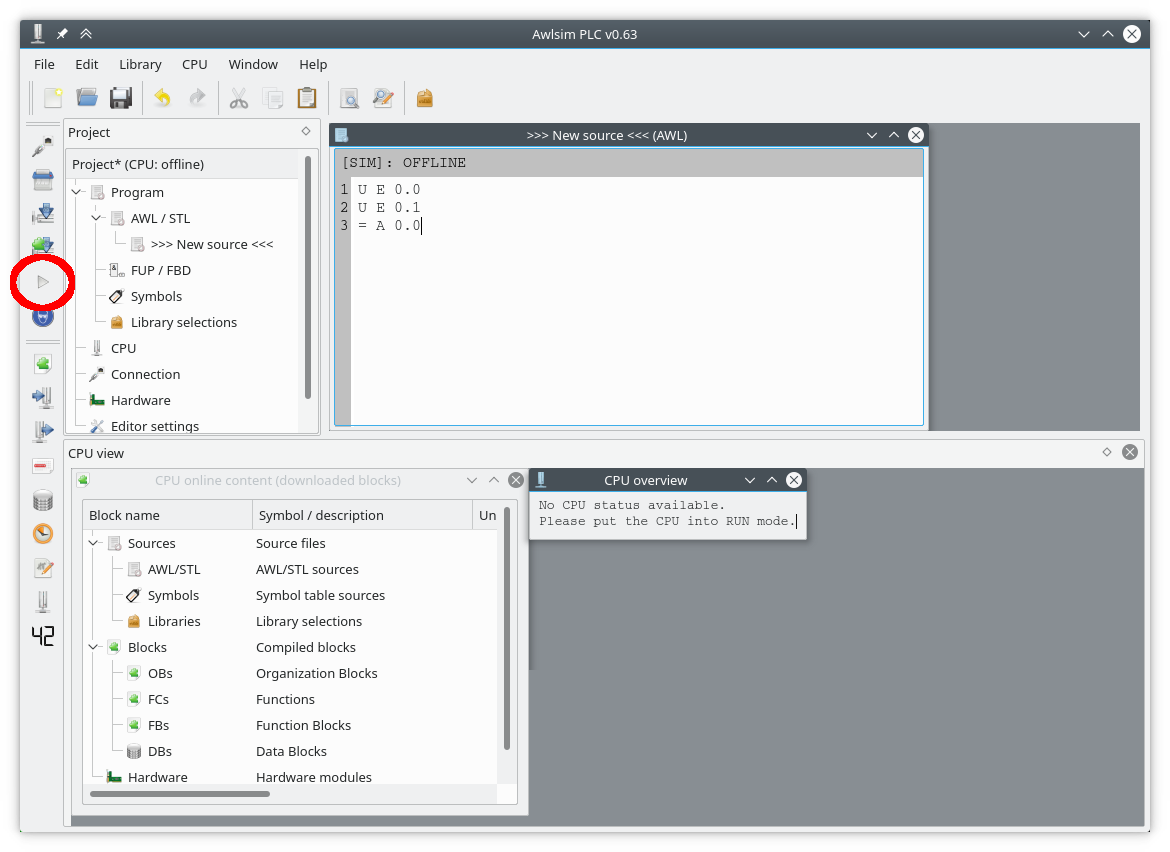 You may want to open some inspection windows to see the program output or manually set some program input: